Refrigerator ERGO MR-130
Freezer setting: at the top
Dimensions: 47 х 128 х 49.8 cm
Color: white
REFRIGERATOR ERGO MR-130
ERGONOMIC SPACE OF FRESHNESS
A medium-sized refrigerator with a typical layout, when the freezer is located in the upper part of the refrigerator. A classic option for those who are faithful to their habits.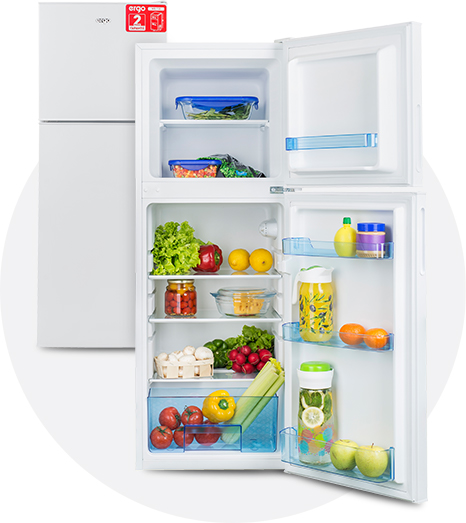 IMMACULATE DESIGN
IS CLASSIC AND CONVENIENT
Three glass shelves can be arranged in a convenient order to create the space for optimal convenience. Door boxes and a box for vegetables create additional ergonomics.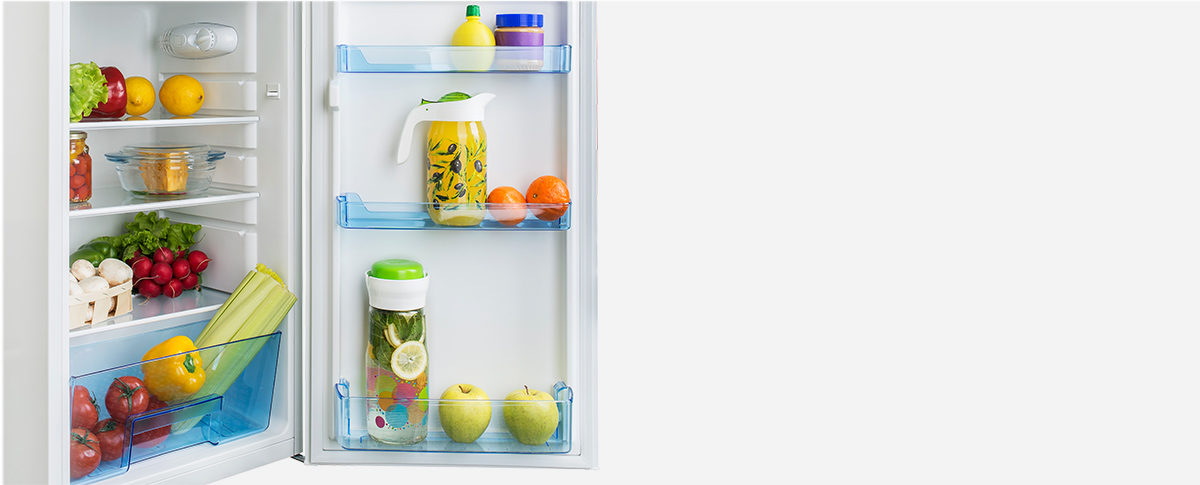 FRESHNESS IS GUARANTEED
Ideal distribution of cold air with temperature regulation in a wide range of values. The system of accelerated air circulation for more freshness and reduction of unpleasant odors. Special convenient box for vegetables, fruit and greens, made of beautiful and ecological blue plastic.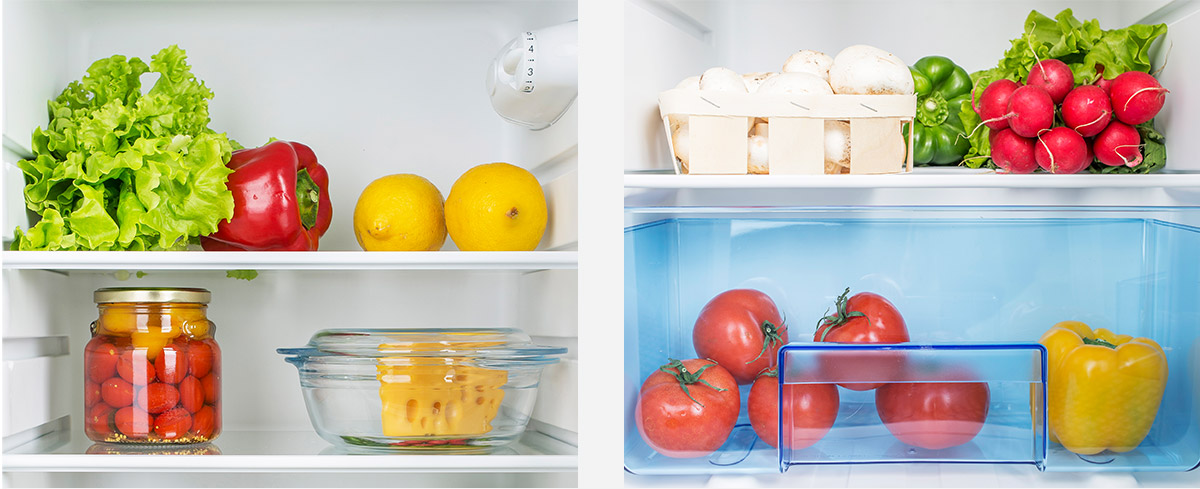 MODERN
TECHNOLOGICAL SOLUTIONS
Careful selection of materials:
strong corrosion-proof steel
ecological plastic
reliable heat insulation
shockproof tempered glass for easy washing
a convenient and accurate thermoregulation system
RELIABILITY WITHOUT COMPROMISE
Noiseless opening of doors due to reliable hinges, which can be rearranged to either side depending on the location of the refrigerator. Minimal noise and vibration due to adjustable legs, which allow you to balance the accuracy to a millimeter.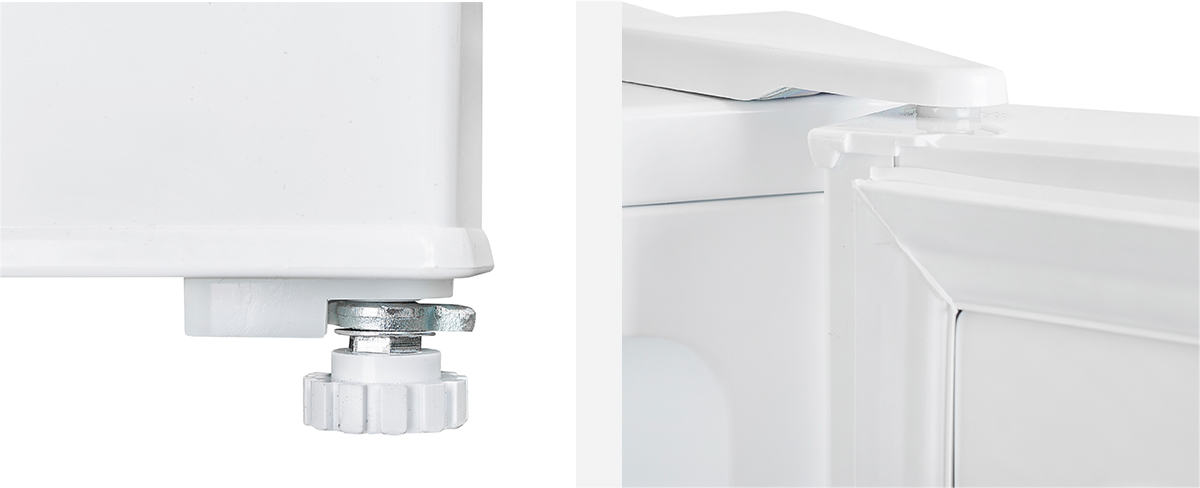 UNLIMITED
LONG-TERM FRESHNESS
A convenient freezer, divided into two sections by a strong glass shelf. Door box for freezing liquid products in bottles. Long-term storage of food without loss of taste and useful qualities due to the fast freezing.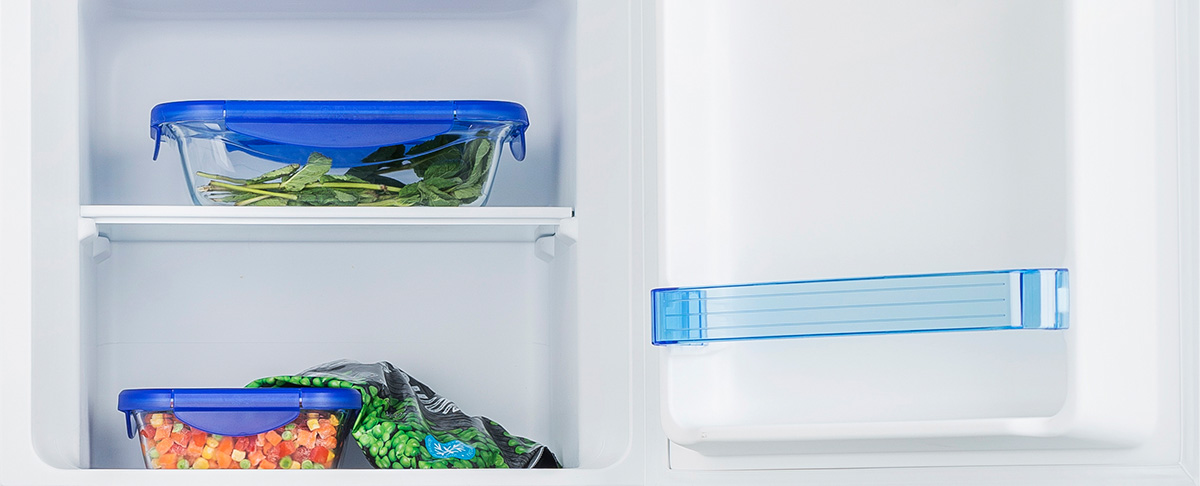 COMPLETE SET
WITHOUT OVERPAYMENTS
Full functionality without superfluous and needless technical characteristics, due to which this model has a favorable price. The most advantageous A+ class of energy consumption ensures an extremely low level of electricity costs and saves you money. Reasonable complete set, which includes a set of boxes and shelves made from high-quality blue plastic, an ice scraper, as well as ice and egg trays.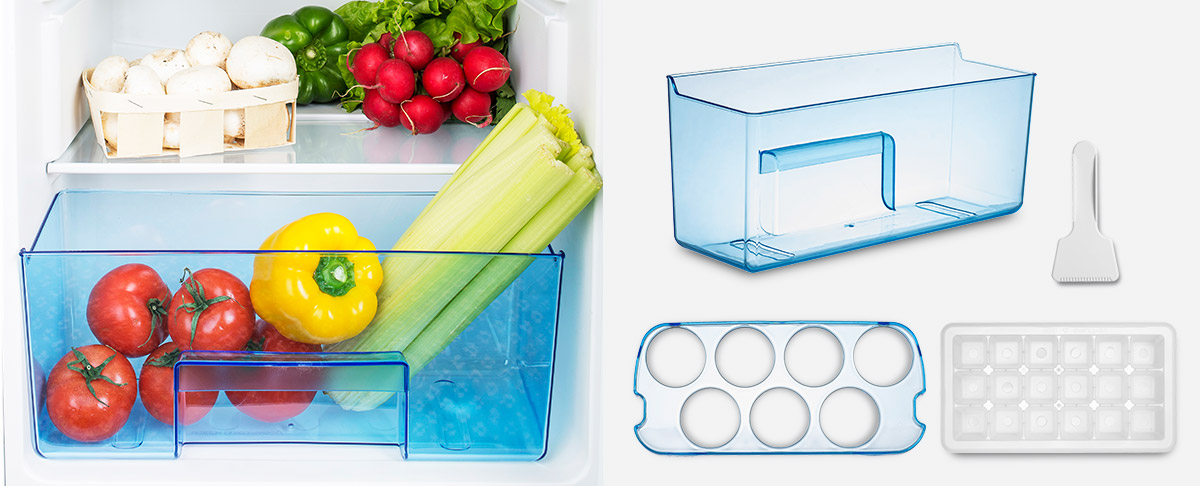 | | |
| --- | --- |
| Refrigerator type | Double chamber |
| Installation method | Standing separately |
| Main characteristics | |
| Freexing chamber location | At the top |
| Number of doors | 2 |
| Control type | Mechanical |
| Display | No |
| Energy efficiency class | А+ |
| Electricity consumption, kW*h/year | 190 |
| Climatic class | ST |
| Number of compressors | 1 |
| Inverter compressor | No |
| Autonomous cold storage, h | 21 |
| Noise level, dB | 40 |
| Refrigerant | R600a |
| Reversible doors | Yes |
| Volume | |
| Useful volume, l | 138 |
| Refrigerating chamber usehul volume, l | 98 |
| Freezing chamber useful volume, l | 40 |
| Refrigeration unit | |
| Cooling of refrigerating chamber | Static |
| Defrosting type of refrigerating chamber | Manual |
| Number of shelves | 3 |
| Shelves material | Shockproof (tempered) glass |
| Door shelves | 3 |
| Egg tray | Yes |
| Door shelf for bottles | Yes |
| Interior lighting | Yes |
| Freezing unit | |
| Cooling of freezing chamber | Static |
| Defrosting type of freezing chamber | Manual |
| Number of shelves | 1 |
| Ice tray | Yes |
| Ice Generator | No |
| Freezing capacity, kg/day | 2 |
| Physical characteristics | |
| Size (W x H x D), cm | 47 х 128 х 49.8 |
| Package size (W x H x D), cm | 51.6 х 131.6 х 54.6 |
| Weight, kg | 33 |
| Weight in package, kg | 36 |
| Color | White |
| Warranty | |
| Warranty | 30 months |