Refrigerator ERGO MR-170
Freezer setting: at the bottom
Dimensions: 54.5 х 170.2 х 54.5 cm
Color: white
REFRIGERATOR ERGO MRF-170
SPACE OF UNLIMITED FRESHNESS
Classic design with the bottom arrangement of the freezer - time proved ergonomic.
All necessary functions and nothing extra result a favorable price. The A + energy consumption class provides extremely low electricity consumption and saves you money.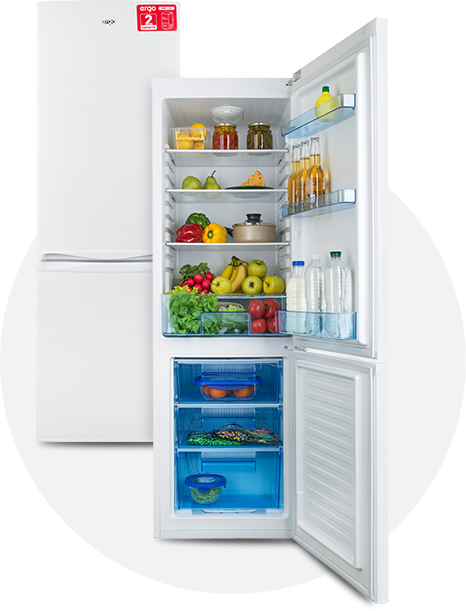 BENEFIT
FROM EVERY CENTIMETER OF SPACE
Control easily the distribution of space inside the refrigerating chamber due to the modular system. Choose your own way of configuration of shelves and door boxes, easily moving them. Create an ergonomic space of freshness.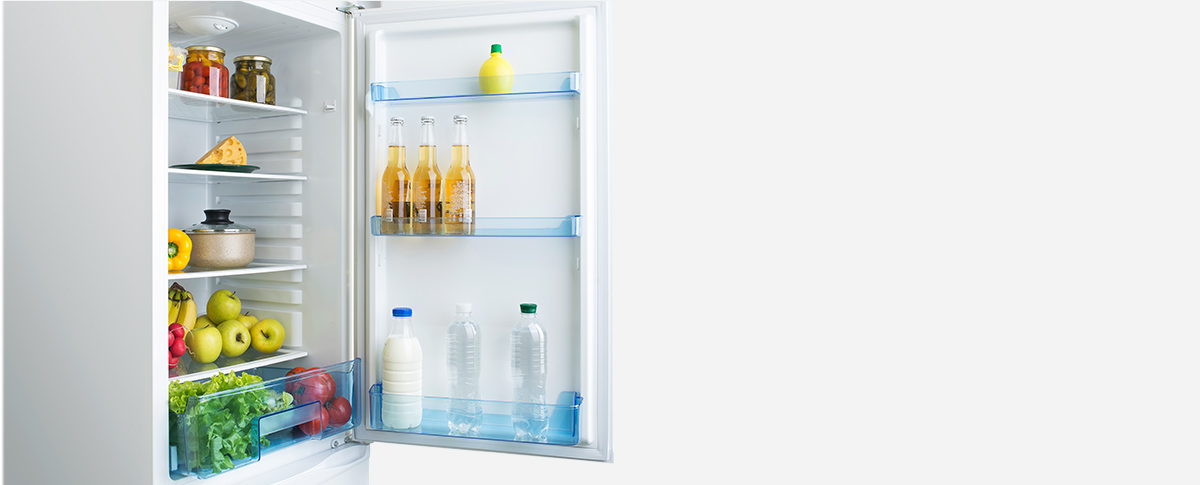 RELIABLE CONVENIENCE
Shelves of strong tempered glass, scratches resistant, extremely easy to clean and look great Reliable hinges work soundless and can be applied to any side if necessary .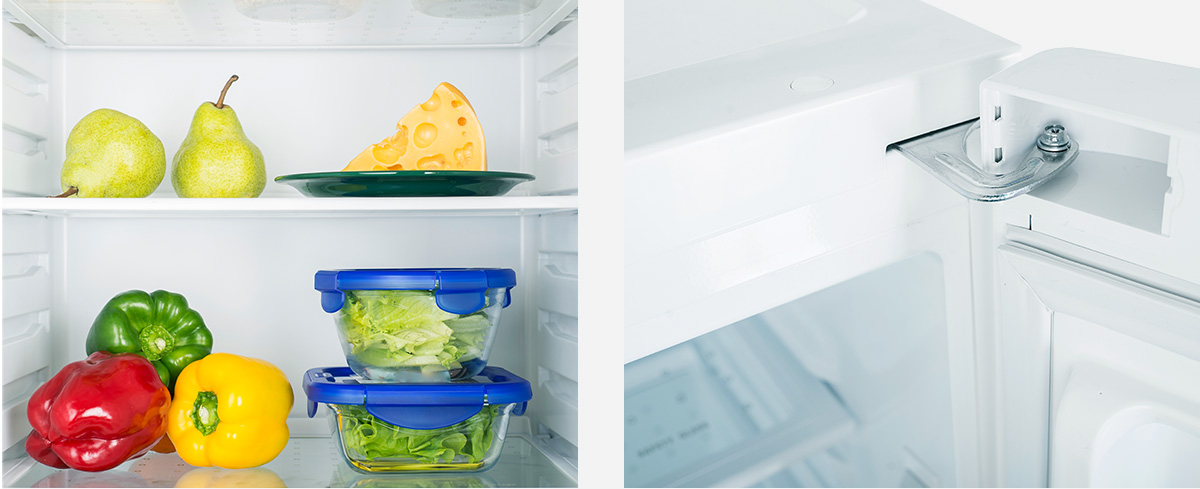 LONG-TERM PRESERVATION
OF FRESHNESS
With ERGO MRF-170:
Get the right temperature and humidity in the right areas
Keep your products being aware of their freshness
Special drawer for vegetables and fruit at the bottom of the refrigerator will keep the products from exposure to air.
Comfortable and ergonomic door shelves allow you to keep bottles and other similar products always at hand.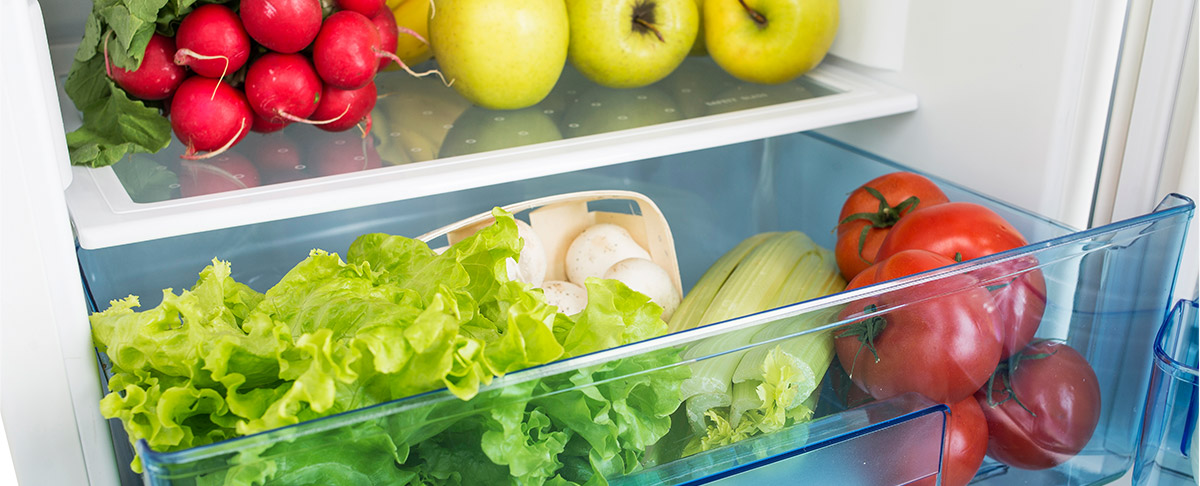 MODERN TECHNOLOGIES
FOR MAXIMUM COMFORT
ERGO MRF-170 refrigerator - is a high-tech convenience in every detail Convenient regulator, ergonomic design and low level of noise - all for comfortable use.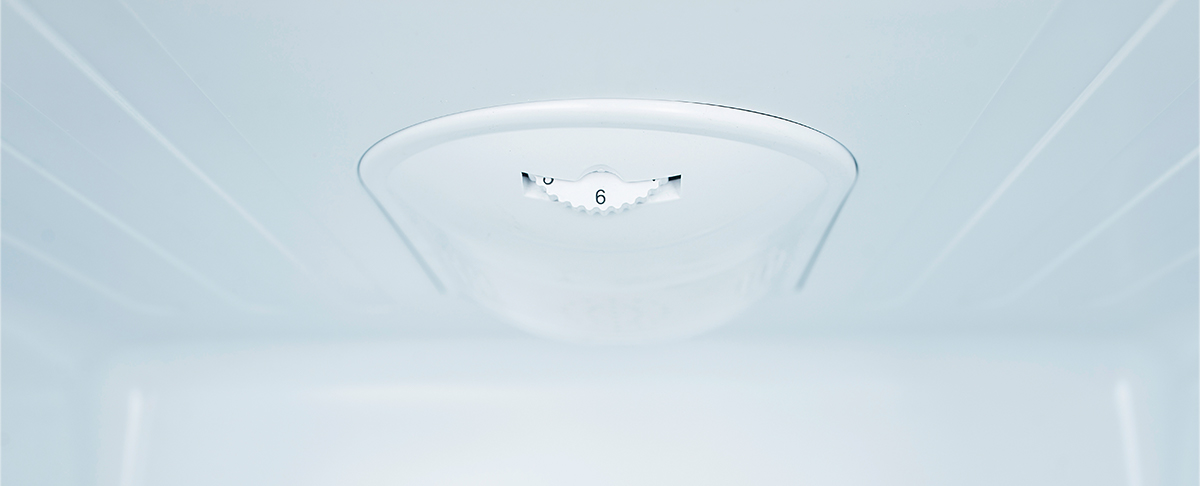 FROZEN FRESHNESS
FOR LONG-TERM STORAGE
The arrangement of the freezer in the lower part in the model ERGO MRF-170 is convenient and practical. Store different types of products separately in three convenient drawers. Freeze fast! Store long without loss of taste and useful properties!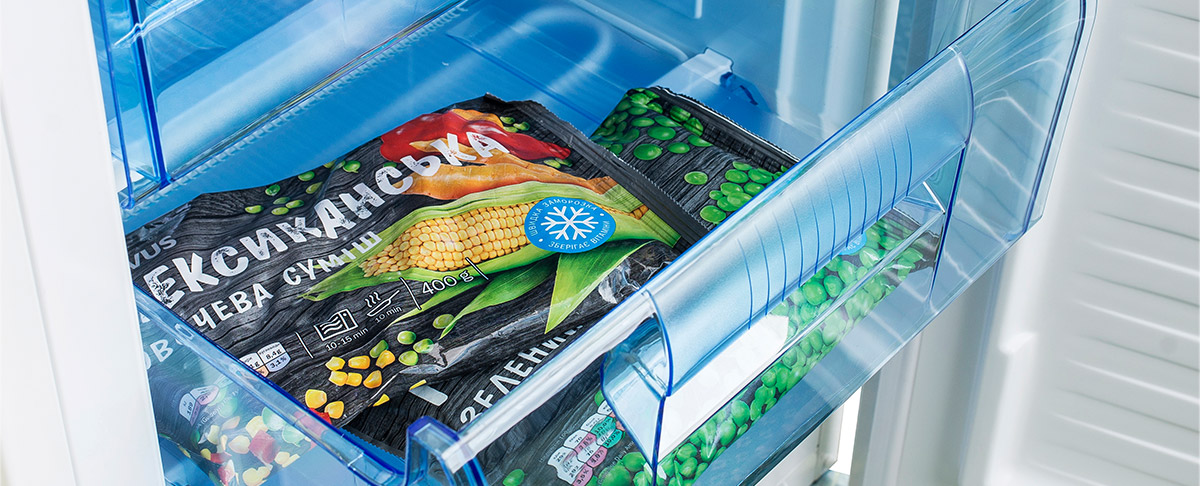 EXCELLENT SPECIFICATIONS
AND ADVANTAGEOUS COMPLETE SET
Reasonable complete set, which includes a set of boxes and shelves made from high-quality blue plastic, an ice scraper, as well as ice and egg trays.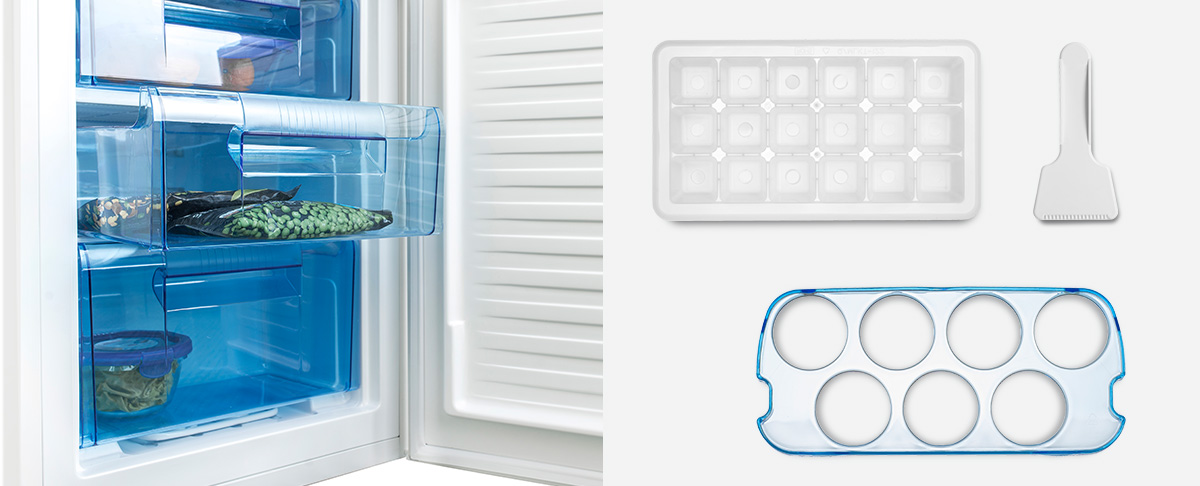 | | |
| --- | --- |
| Refrigerator type | Double chamber |
| Installation method | Standing separately |
| Main characteristics | |
| Freexing chamber location | At the bottom |
| Number of doors | 2 |
| Control type | Mechanical |
| Display | No |
| Energy efficiency class | А+ |
| Electricity consumption, kW/y | 233 |
| Climatic class | ST |
| Number of compressors | 1 |
| Inverter compressor | No |
| Autonomous cold storage, h | 18 |
| Noise level, dB | 40 |
| Refrigerant | R600a |
| Reversible doors | Yes |
| Volume | |
| Useful volume, l | 230 |
| Refrigerating chamber usehul volume, l | 166 |
| Freezing chamber useful volume, l | 64 |
| Refrigeration unit | |
| Cooling of refrigerating chamber | Static |
| Defrosting type of refrigerating chamber | Manual |
| Number of shelves | 4 |
| Shelves material | Shockproof (tempered) glass |
| Door shelves | 3 |
| Egg tray | Yes |
| Door shelf for bottles | Yes |
| Interior lighting | Yes |
| Freezing unit | |
| Cooling of freezing chamber | Static |
| Defrosting type of freezing chamber | Manual |
| Number of drawers | 3 |
| Ice tray | Yes |
| Ice Generator | No |
| Retractable containers from transparent plastic | Yes |
| Freezing capacity, kg/day | 3 |
| Physical characteristics | |
| Size (W x H x D), cm | 54.5 х 170.2 х 54.5 |
| Package size (W x H x D), cm | 58 х 174.8 x 59.2 |
| Weight, kg | 48 |
| Weight in package, kg | 53 |
| Color | White |
| Warranty | |
| Warranty | 2 years |