Cooking machine ERGO KM-1555
Type: cooking machine
Power: 1500 W
Speed number: 8
INDISPENSABLE
HELPER IN EVERY KITCHEN
Cooking machine ERGO KM-1555 has stylish design, reasonable equipment and excellent functional parameters. Forget about large sets of kitchen utensils and let your imagination soar!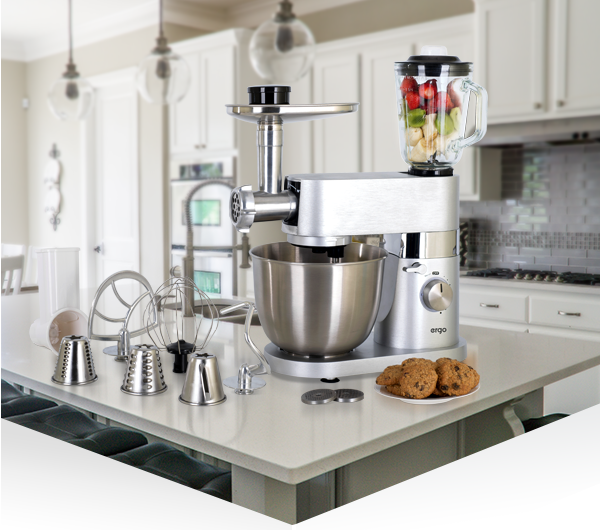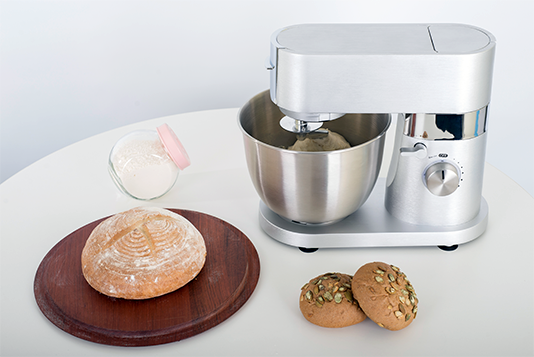 SIMPLY
AND WITH TASTE
Power of 1500 W, 8 speeds and a pulse mode is more than enough for cooking different products and joy the family with delicious dishes every day.

BRING TO LIFE YOUR BOLDEST IDEAS
Solid metal bowl is not afraid of damaging, and glass blender container will be a great gift for lovers of smoothies and yoghurts. A complete set of nozzles in the ERGO KM-1555 kit provides fast and pleasant cooking of your favorite dishes.
GRATER NOZZLES
A set of nozzles with holes of different diameters will help you to prepare quickly potato pancakes or chop vegetables, fruits or cheese for your culinary masterpieces.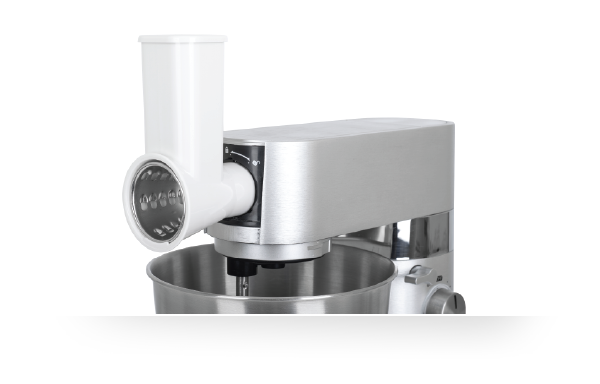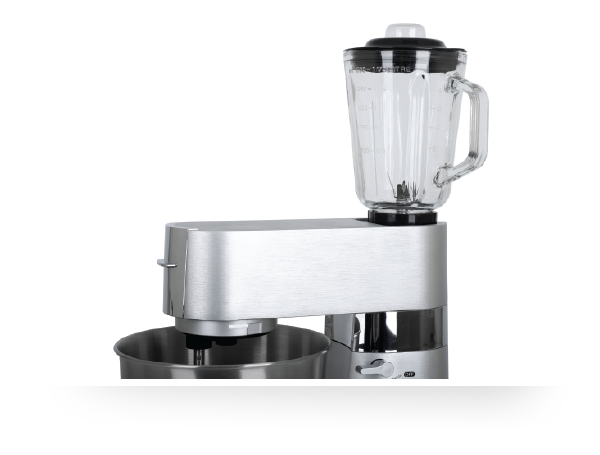 BLENDER
A powerful blender combined with 1.5-liter glass bowl and ultra-sharp knives will grind and blend any food to a smooth consistency within seconds.
K-SHAPED NOZZLE
Thanks to its unique design, the K-shaped nozzle perfectly copes with equable mixing of soft products, working with maximum useful surface while you're having rest.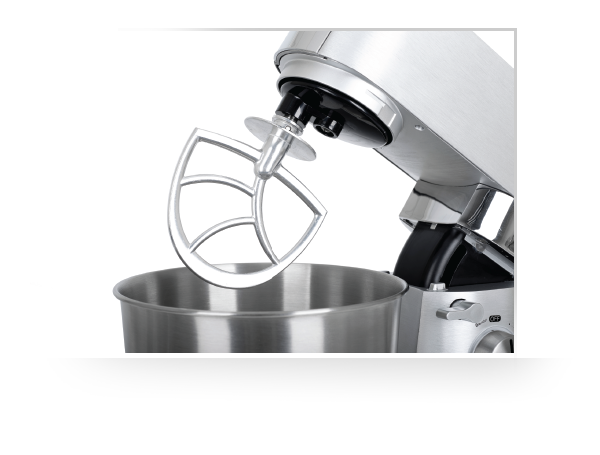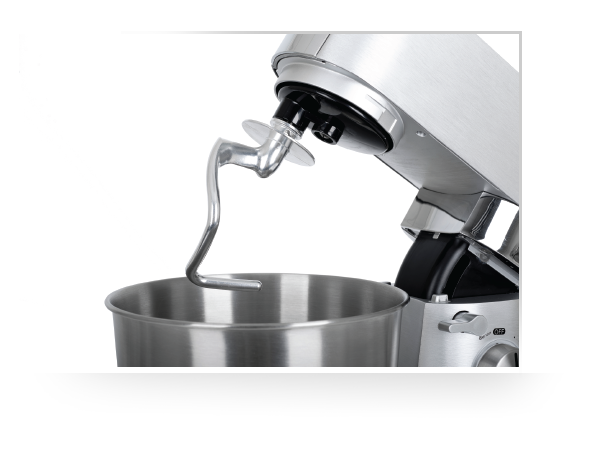 HOOK NOZZLE
Incredibly tasty dough like in the world-famous bakeries is so easy to prepare at home. All you need is to add ingredients according to recipe and use the hook nozzle.
WHISK
Ergonomic whisk that comes with the kitchen machine is a real replacement for conventional mixer. It churns quickly all the necessary products to perfect consistency without lumps.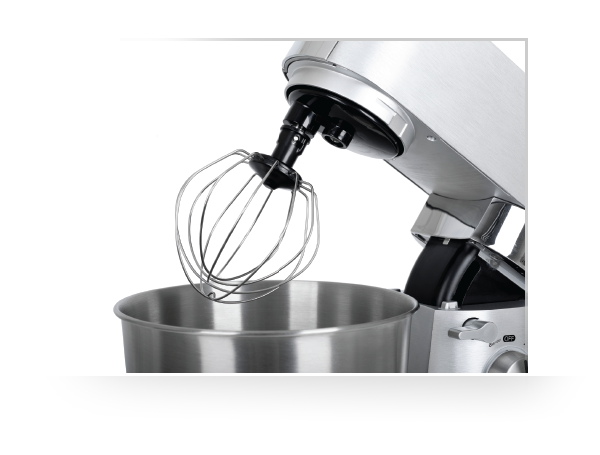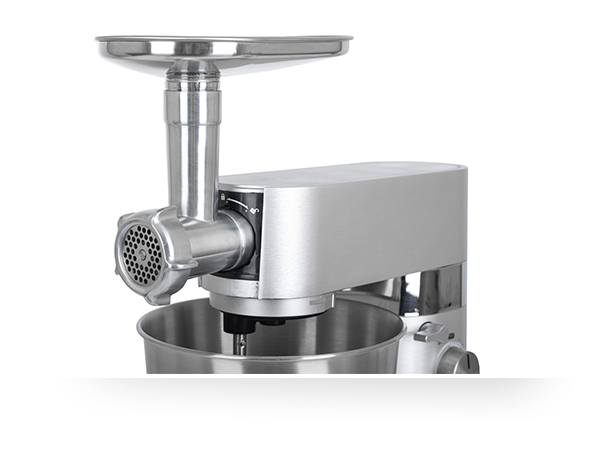 MEAT GRINDER
Turn the cooking machine into electric meat grinder by attaching the necessary nozzle! Selected pieces of meat grounds instantly to high-quality minced meat for the most delicious homemade meatballs.
| | |
| --- | --- |
| Power, W | 1500 |
| Speed regulation | Yes |
| Speeds number | 8 |
| Impulse mode | Yes |
| Nozzles | Whisk/For dough/Блендер/Small grater/Big grater/Мясорубка |
| Housing material | Metal |
| Bowl material | Metal |
| Объем чаши, л | 5,5 |
| Объем блендера, л | 1.5 |
| Features | 8 speeds, pulse mode, metal housing, stainless steel bowl with lid, K-shaped nozzle, hook nozzle, whisk nozzle, glass blender bowl, meat grinder, vegetable grater with three nozzles, rubber feet. |
| Physical parameters | |
| Weight, kg | 11.8 |
| Color | Stainless steel |
| Equipment | Main unit, bowl with lid, K-shaped nozzle, hook nozzle, whisk nozzle, glass blender bowl, meat grinder, vegetable grater with three nozzles, user's manual, warranty card. |
| Warranty | |
| Warranty | 2 years |