Power bank ERGO LI-U3 TYPE-C, 7500 mAh Black
Interface: input/output 1хUSB Type-C, output 1хUSB, input 1xMicroUSB
Battery type: Li-ion, 7500 mAh
Dimensions: 109x63.5x22 mm
MODERN TRENDS OF ERGONOMIC DESIGN
Made in a stylish minimalistic design, ERGO LI-U3 portable battery is characterized by high-quality manufacturing material, which protects powerful lithium polymer battery. Presence of digital LED screen that displays battery-charging level also makes model design more attractive.
MAXIMUM UNIVERSALITY OF USAGE
Low charge of your portable gadgets isn't a problem - with ERGO LI-U3 portable battery you can recharge 2 devices with a current of 2.1 A simultaneously thanks to USB and USB Type-C connectors.
POWER THAT CAN BE STYLISH
Compact ERGO LI-U3 portative battery with capacity of 7500 mAh will exempt you from unnecessary worries about accidental discharge of your devices, and a complete set of interfaces will provide fast connectivity to a wide range of gadgets.
| | |
| --- | --- |
| Capacity, mA*h | 7500 |
| Charging technology | Standard - 2.1А |
| Output voltage (MAX) | 5V, 2.1A |
| Input voltage | 5V, 2.1A |
| Number of USB connectors | 2 |
| Output connector | 1 x USB Type-C/2 x USB |
| Input connector | USB Type-C/micro USB |
| Charging indication | LСD |
| Equipment | Micro USB cable |
| Housing material | Soft-touch plastic |
| Цвет корпуса | Black |
| Dimensions, mm | 109 x 63.5 x 22 |
| Weight, g | 181 |
| Warranty | 1 year |
| Еxchange guarantee | 12 months |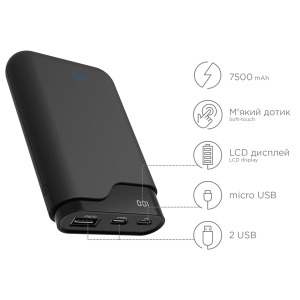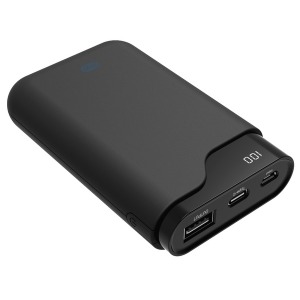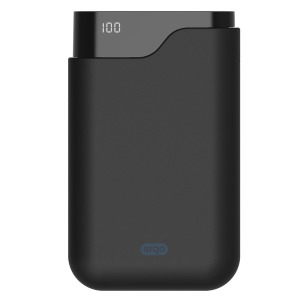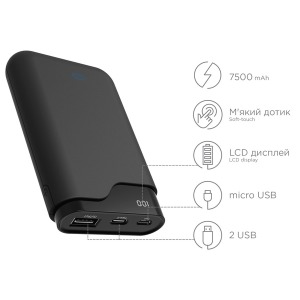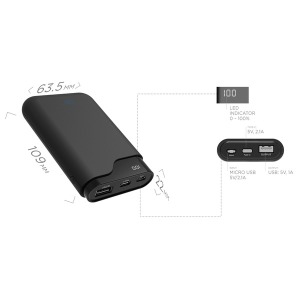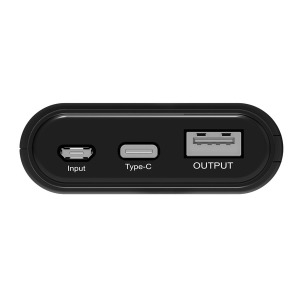 | | |
| --- | --- |
| 2089195.pdf (199,86 кб) | User Manual ERGO LI-U3 TYPE-C 7500 mAh |