Power bank ERGO LP-83, 10000 mAh Black
Interface: 2хoutput USB , 1xinput MicroUSB
Battery type: Li-pol 10000 mAh
Dimensions: 137.5х69х15.8mm
LACONIC RECIPE OF QUALITY
The ERGO LP-83 is not only an indispensable companion for long trips and travels, but also an excellent backup source in the case of power outages. The ultra-light housing, made of high-strength PC + ABS plastic, protects a thin lithium-polymer battery with a capacity of 10,000 mAh.
FAST ENERGY HELP UNDER ANY CONDITIONS
To the ERGO LP-83 you can easily connect two devices at one and the same time due to full-featured USB ports with the output voltage of 2A, which allows you to quickly and securely charge any portable equipment. In addition, the housing is equipped with a number of built-in LED indicators that will signal about the state of charge of the battery.
ERGONOMIC MEASUREMENT OF POWER
A characteristic feature of ERGO LP-83 is a motherboard with the use of additional 9 protection systems: from overcharge, from surplus discharge, from overvoltage, from overheating, from static electricity, from short circuit, from input overcurrent, from output overcurrent, maximum current hold. Use the ERGO LP-83 wherever you go and stay in-touch!
| | |
| --- | --- |
| Capacity, mA*h | 10000 |
| Charging technology | Standard - 2А |
| Output voltage (MAX) | 5V, 2A |
| Input voltage | 5V, 2A |
| Number of USB connectors | 2 |
| Output connector | 2 x USB |
| Input connector | micro USB |
| Charging indication | LED |
| Equipment | Micro USB cable |
| Housing material | Plastic |
| Цвет корпуса | Black |
| Dimensions, mm | 137.5 х 69 х 15.8 |
| Weight, g | 222 |
| Warranty | 1 year |
| Еxchange guarantee | 12 months |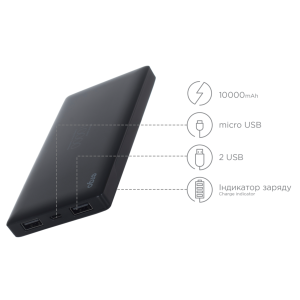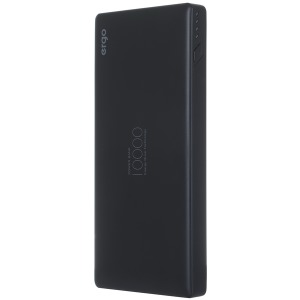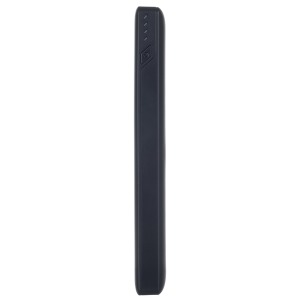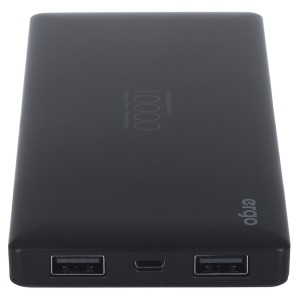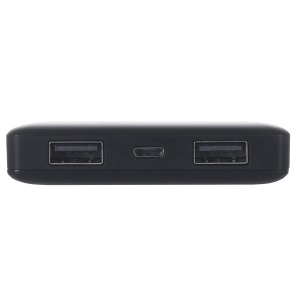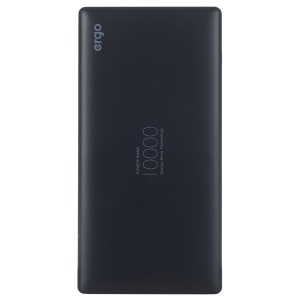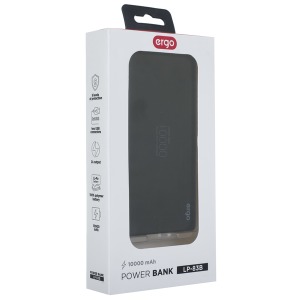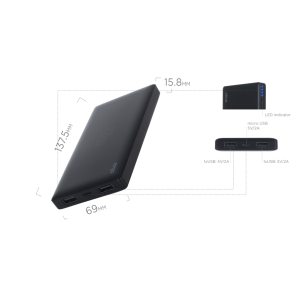 | | |
| --- | --- |
| 2084311.pdf (3,48 мб) | Інструкція по експлуатації ERGO LP-83 - 10000 mAh Li-pol |