Power bank ERGO LP-K10 TYPE-C 10000 mAh Rubber Grey
Interface: 1хinput/output USB Type-C, 1хoutput USB, 1xinput MicroUSB
Battery type: Li-pol, 10000 mAh
Dimensions: 137x70x16 mm
LACONIC RECIPE OF QUALITY
Made in stylish ultra-thin housing, ERGO LP-K10 is characterized by high-quality manufacturing material, which protects powerful lithium polymer battery. Presence of digital LED screen that displays battery-charging level also makes model design more attractive.
FAST ENERGY HELP UNDER ANY CONDITIONS
Low charge of your portable gadgets isn't a problem - with ERGO LP-K10 portable battery you can recharge 2 devices with a current of 2.1 A simultaneously thanks to USB and USB Type-C connectors.
ERGONOMIC MEASUREMENT OF POWER
Ultrathin housing, minimal weight and battery capacity of 10,000 mAh make model ERGO LP-K10 an indispensable helper under any conditions. A full set of different interfaces will provide fast connection to any gadget regardless of socket presence nearby.
| | |
| --- | --- |
| Capacity, mA*h | 10000 |
| Charging technology | Standard - 2.1А |
| Output voltage (MAX) | 5V, 2.1A |
| Input voltage | 5V, 2.1A |
| Number of USB connectors | 1 |
| Output connector | 1 x USB Type-C/1 x USB |
| Input connector | USB Type-C/micro USB |
| Charging indication | LСD |
| Equipment | Micro USB cable |
| Housing material | Soft-touch plastic |
| Цвет корпуса | Grey |
| Dimensions, mm | 137 x 70 x 16 |
| Weight, g | 210 |
| Warranty | 1 year |
| Еxchange guarantee | 12 months |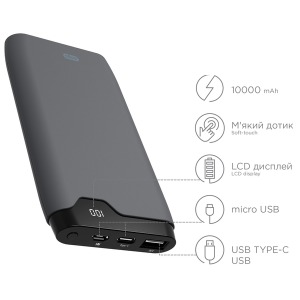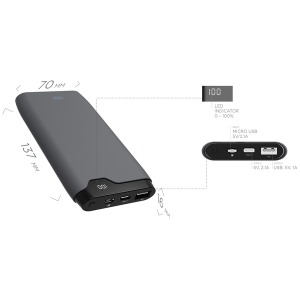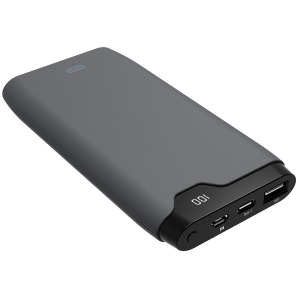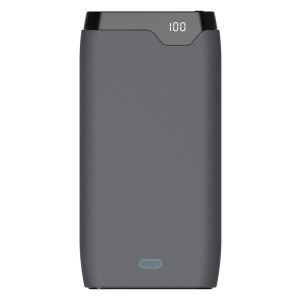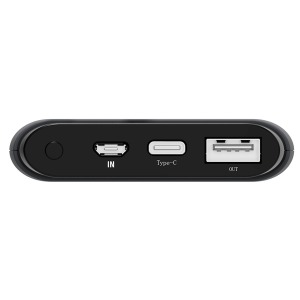 | | |
| --- | --- |
| 2139550.pdf (204,44 кб) | User's Manual ERGO LP-K10 - 10000 mAh Li-pol +TYPE-C Rubber |