Sport watch ERGO Sport GPS HR Watch S010 Black
Display: 1.3", 240x240
Processor: MediaTek MT2502C
Battery capacity: 360 mAh

HEALTHY LIFE IN SMART-STYLE
Smart ERGO Sport GPS HR Watch S010 will help you to be in perfect shape. This universal appliance will always inform the owner about the health and the level of physical activity.
UNCOMPROMISING DESIGN IN VICTORIOUS STYLE
Put on the ERGO Sport GPS HR Watch S010 and show others that you are not ready to lose! Simple and strict lines, reliable construction and durable materials make this model an indispensable attribute of the true winner
SPORTS MEASUREMENT OF MODERN TECHNOLOGIES
High-tech hardware, fitted in the housing of the ERGO Sport GPS HR Watch S010, has made it possible to turn the classic watch into a personal trainer, training partner and sports medicine specialist. Numerous sensors allow you to track pulse rates, monitor sleep, count the steps and record travel patterns. A list of pre-installed sports programs includes jogging on uneven terrain, walking, running in the gym, classic jogging, cycling, hiking, and more. Ready training profiles allow you to concentrate on sports, and understandable settings will help you to facilitate the using of this gadget.
TOTAL COMPATIBILITY WITH ANDROID AND IOS GADGETS
Connect the ERGO Sport GPS HR Watch S010 to your smartphone and get plenty of extra features on the big screen! Make calls, receive social networking messages and calendar reminders, track geolocation on a large map, and get reports of your body's status.
ACCESS TO SOCIAL NETWORK FOR STRAVA SPORTSMANS
ERGO Sport GPS Smart Watch HR Watch S010 is one hundred percent compatible with Strava software, which provides access to a worldwide network of fitness lovers and active lifestyles. One of the most popular fitness tracking services in the world, Strava offers the opportunity not only to conveniently track your sports results, but also to talk about them to like-minded people and learn about the achievements of friends. In addition, after switching from one fitness tracker to another, all of your training information is stored, because it is located in the corporate cloud service of Strava.
WATCH. THAT IS GREAT FOR EXTREME
The combination of high-quality plastic, silicone and metal in the design of the ERGO Sport GPS HR Watch S010 model has allowed developers to make a really sturdy sports watch that will not be betrayed in the most extreme conditions. The case of the gadget is not afraid of moisture and dust, because it is certified by the standard IP54
| | |
| --- | --- |
| Display diagonal | 1.3 |
| Display resolution | 240х240 |
| Processor name | MediaTek MT2502C |
| Processor frequency, GHz | 260 MHz |
| GPS/AGPS | built-in |
| Battery type | Li-Ion |
| Battery capacity, AH | 360 мАh |
| Power supply | 5 V = 0.5 A Micro USB |
| Dimensions (W x H x T), mm | 57.2 х 50.2 х 16 |
| Housing protection class | ІР54 |
| Material | plastic, silicone, metal |
| Main color | Black |
| Equipment | sports watch, рower adapter, USB cable, user's manual, warranty card |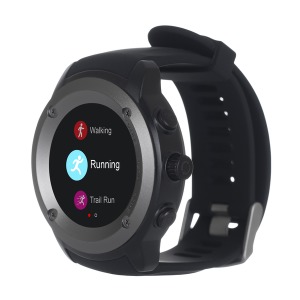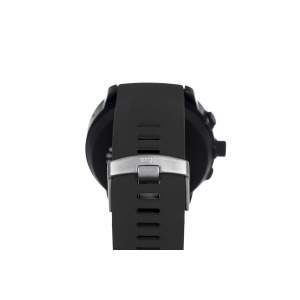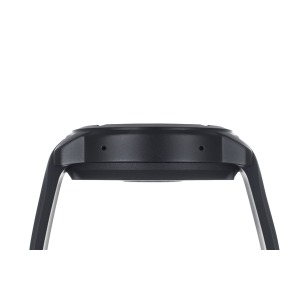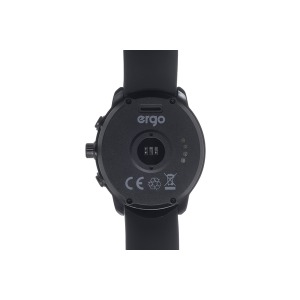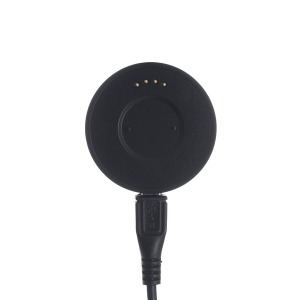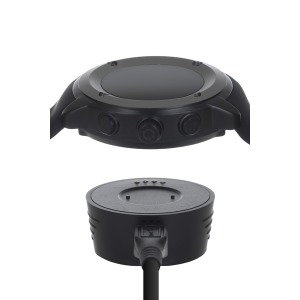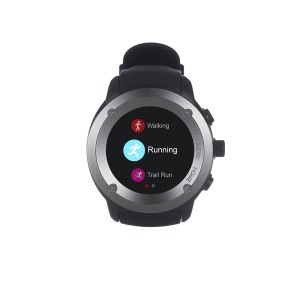 | | |
| --- | --- |
| 2306562.pdf (1,32 мб) | Usual manual ERGO Sport GPS HR Watch S010 |