ERGO introduced new TVs with SmartTV functions with the most popular size: 32" и 43".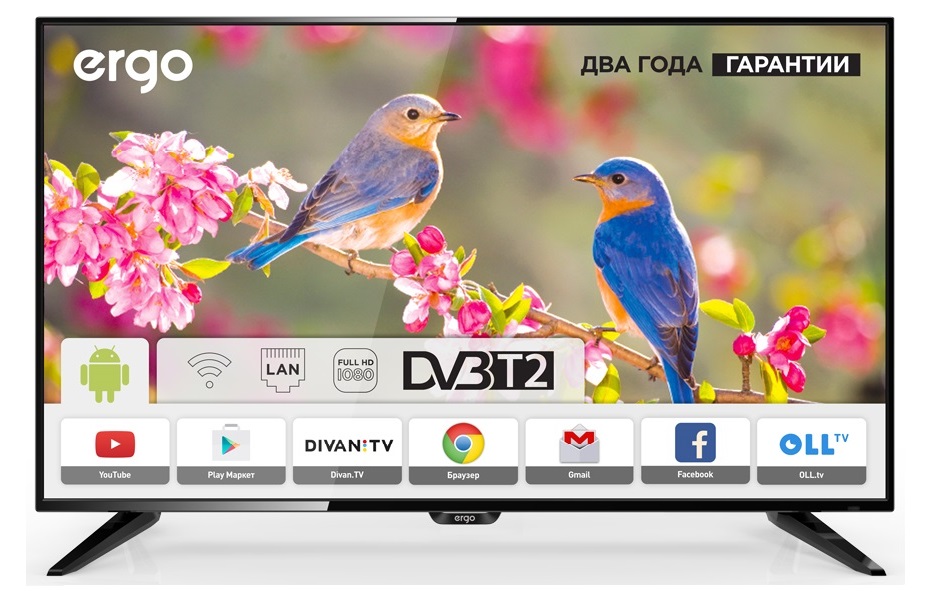 Both new ones ERGO LE32CT3500AK and ERGO LE43CT3500AK are modern models in a lightweight black plastic case with ultra-thin frames. Behind a stylish, laconic design, there are impressive technical power and wide functionality.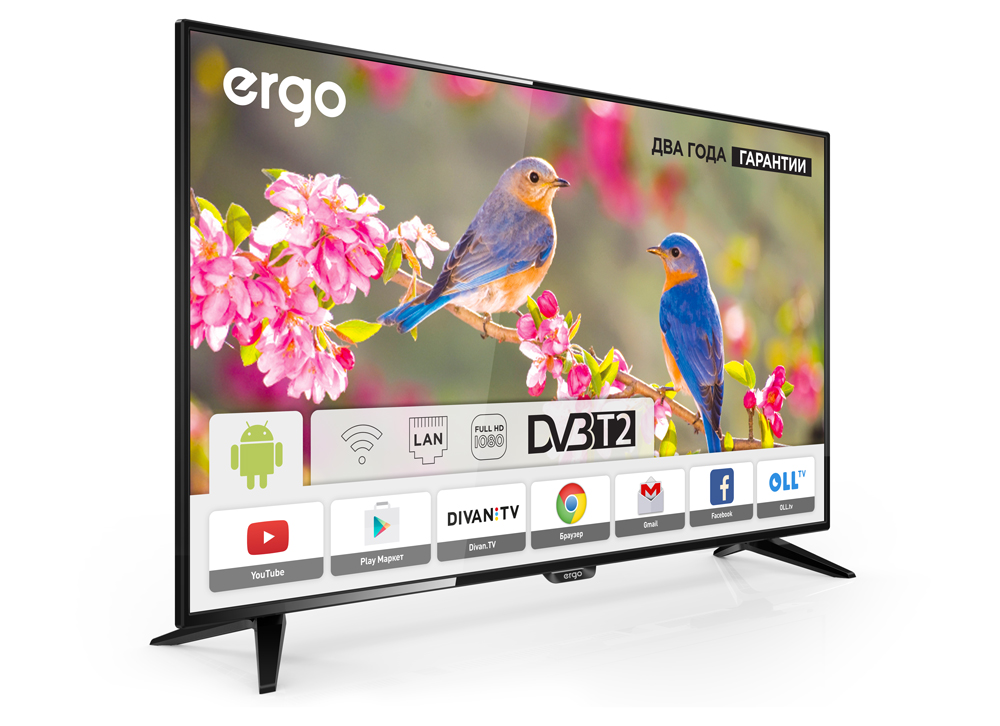 ERGO took care of these models of TVs were completely self-contained devices and offered users complete solutions for viewing absolutely any multimedia content. All this is facilitated by the presence of both an integrated analogue and a digital tuner of DVB-T2 standard, as well as the ability to connect TVs to the Internet via a cable or via the WiFi interface. Such wide communication capabilities along with pre-installed Android 4.4 operating system and support for all SmartTV functions makes CT3500AK models best alternative to smartphones or tablets with their small screens. Users can watch online video on favorite sites, YouTube, or feature films on online movie stores with maximum comfort.
Wherein, image on 32 "HD Ready or 43" FullHD screens will please with its impressive detail, color, brightness and contrast. In addition, two USB-ports and three HDMI-connectors allow you to connect flash drives, HDD and SDD-drives, laptops, media players and other sources of signal.
But this is not all! The modern operating system Android OS can easily cope with a peripheral such as a keyboard, mouse or joystick, so that the TV can easily turn into a computer or game console.