TM ERGO produces a series of high-capacity portable batteries designed for use with any mobile devices.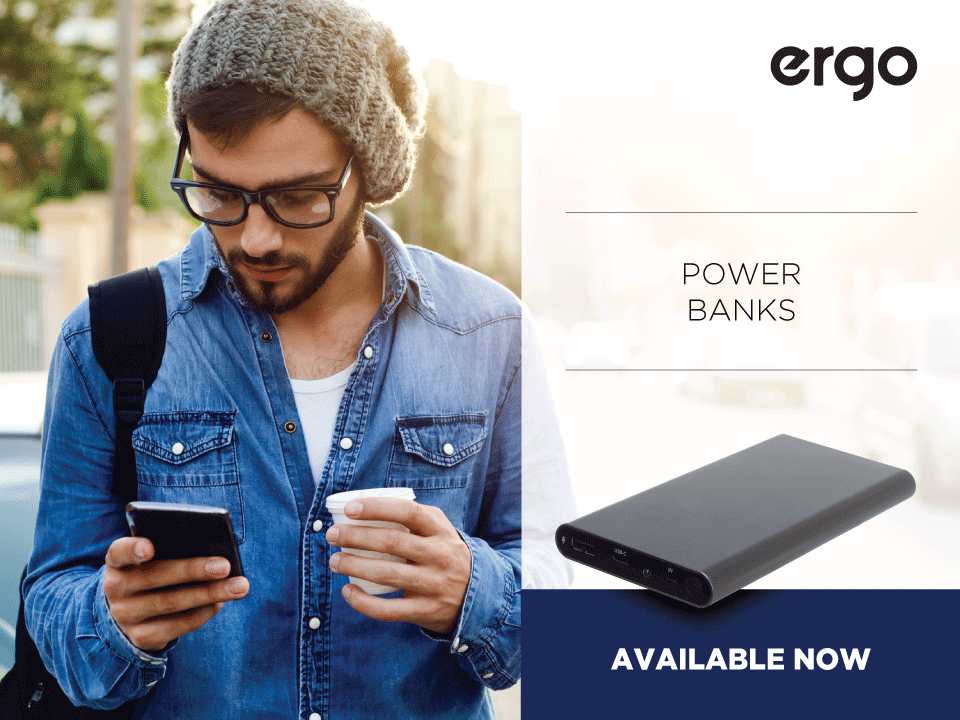 All ERGO energy novelties are made of fireproof PC and ABS polymers, light and durable material, while the housing of ERGO LP-106C model is finished with aluminum. Each ERGO portable battery provides an output current exceeding 2A that makes it possible to charge mobile devices with the maximum speed.

Built-in LED indicator helps to check the status of battery power, and the presence of two USB ports allows to charge two gadgets at the same time. Multi-level protection system guarantees safe charging without overheating, overcharging and other problems, providing quality work and long life of ERGO portable batteries.
ERGO LI-15B
,
ERGO LI-16V
and
ERGO LI-63B
models are equipped with lithium-ion batteries of 10000, 12500 and 20000 mAh capacity, respectively.
ERGO LI-83B
and
ERGO LP-106C
models have a lithium polymer battery with a capacity of 10000 mAh. Besides, ERGO LP-106C model supports three USB ports standards: USB TYPE-C input / output, microUSB input and USB-A output, which significantly expands the compatibility of the portable battery.