On July 21-22th at the Art-zavod "Platforma" has taken place Kurazh Bazar Friends Edition, where with support of brand ERGO for the second time was presented summer residence of the National Art Museum of Ukraine

This event was especially attractive for every fan of series in the genre "sitcom" Friends. After all, every visitor could feel the atmosphere of series and take photos in stylized areas: Central Perk cafe, at the doors of famous serial apartment №20 and in the cabin of yellow New York taxi, and so on.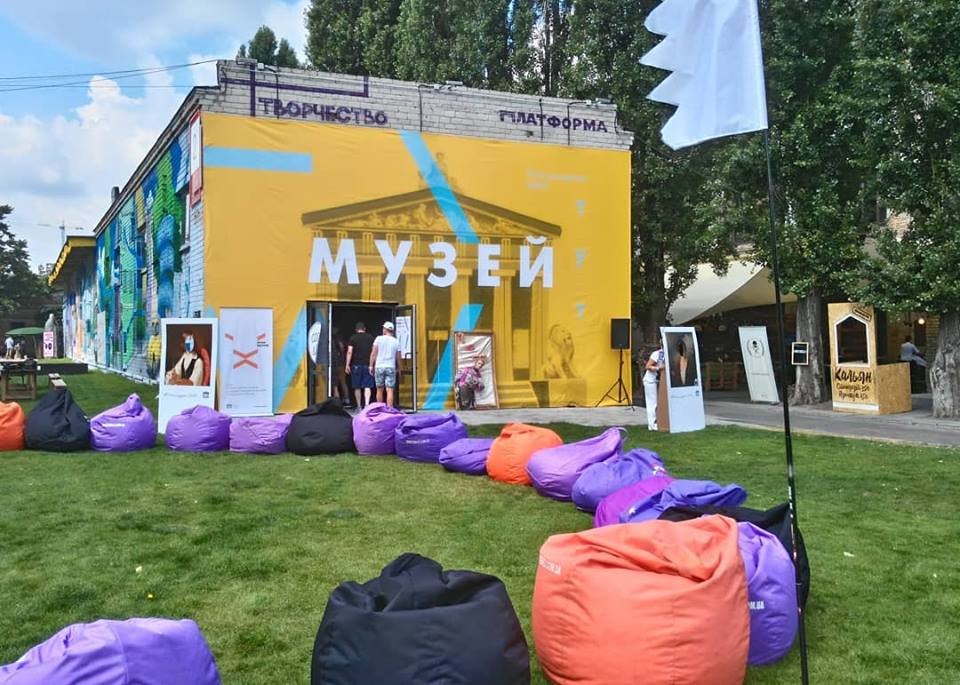 In turn, National Museum with the Lions prepared its own highlight - new copies of paintings from its own collection for connoisseurs of the classics of Ukrainian painting. In addition, the Museum didn't stay away from the main theme of Kurazh, adding a picture with Gladys, which frightened characters of series in one of the episodes.

Team of the museum prepared master classes for children and adults, quests, additional reality and original photo zones. As in the past Kurazh, visitors were invited to participate in a charitable initiative and contribute to the reconstruction of the museum's hospitality zone. It should be reminded, that it is the main purpose of summer residence participation at Kurazh, that's why a sum of money that should be raised is quite large: 710 000 UAH.

In order to encourage Kurazh Bazar visitors for the museum's development contribution, TM ERGO team took part gifts and information materials patron. Bags, T-shirts, stickers, postcards, notebooks and other souvenirs were given to the museum's benefactors, who made their contributions, as gifts. In addition, among all museum's friends ERGO team organized a prize drawing, were the main trophies were portable speakers ERGO BTH-740. All funds, raised in the Museum Summer Residence, will be spent on reconstruction of the hospitality zone.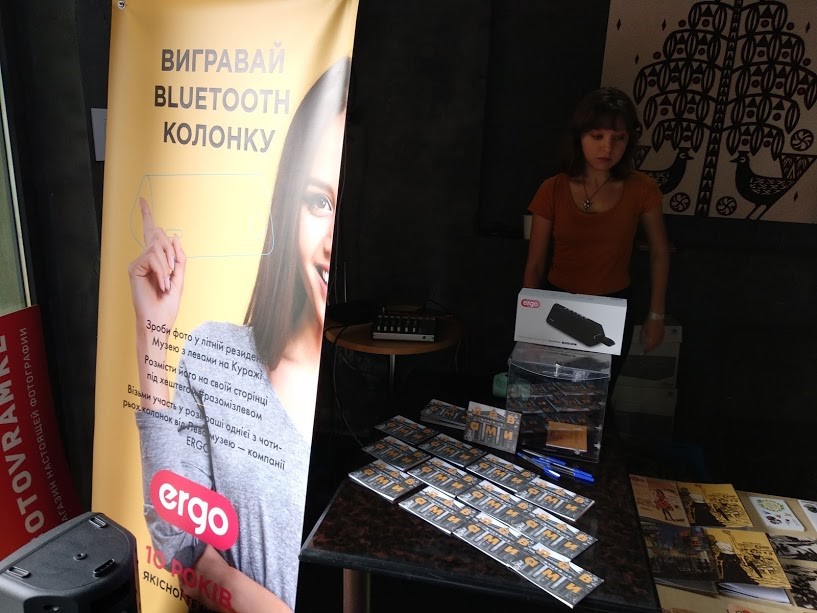 It should be reminded that first step on the way to Museum Summer Residence was made together with the Lions at Flower Power.
However, we have two more Kurazh Bazars ahead, so we are waiting for you on August 11-12th!