TM ERGO endorsed the initiative of the Small Heart with Art charity organization, handing over the Brave Boxes to "OKHMADIT" children's hospital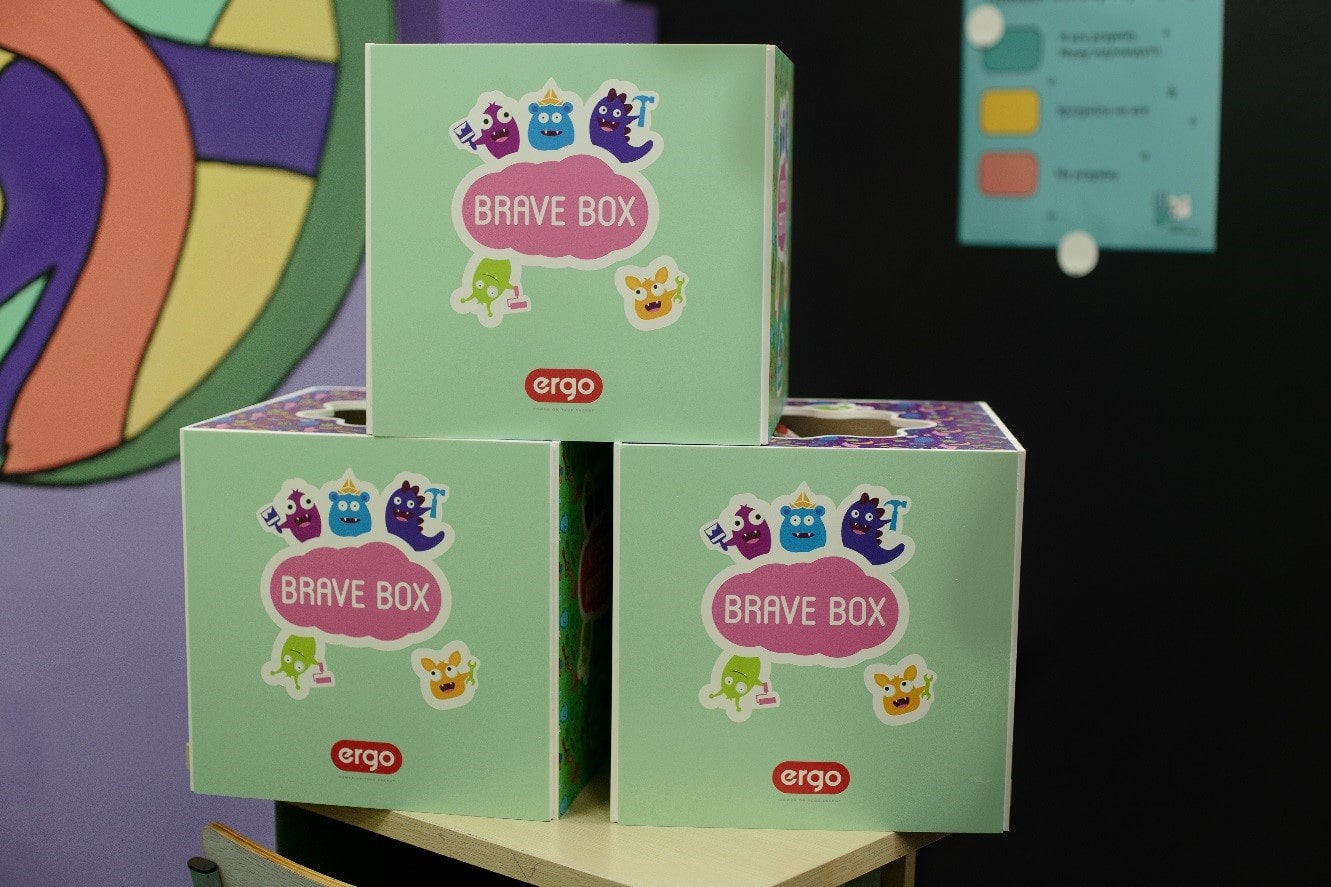 For about two years, the charity organization fill the Brave boxes at "OKHMATDIT" National сhildren's specialized hospital - a magic tool that encourages young patients during procedures in a procedure room.
Children know that their patience will be awarded - they just need to put a hand into the magic box and get a gift.
 
These small incentives make the work of medical personnel easier and help young patients to quickly adapt to the hospital and medical procedures. The "Brave boxes" from ERGO are placed in the emergency surgical department and in the trauma center, since it is there where the most children are being accepted.

The ERGO team hopes that the "Brave boxes" will improve children's mood after painful procedures and help them to get well faster.
Let's do good together. ERGO inspires!