On October 30, in the children's hospital "OKHMATDYT" (Kyiv), was opened the third in Ukraine Family Room for relatives and parents of children in inpatient care.
For the third time, the House of Ronald McDonald's Foundation invites ERGO to become a technical partner and provide technology for the arrangement of family rooms - special comfortable beds in the hospital, where relatives can rest and spend time with their child.
ERGO technique has proven itself well in exploiting previous rooms and for the first time it provides comfort for visitors in Lviv and Vinnitsa. That cooperation of ERGO with the Foundation continues, now the room is still being arranged in Kiev.
The family room in the national hospital "OKHMATDYT", where more than 20 thousand children from all over the country are treated annually, are equipped in the department of neonatology. In this department, about 2,000 young patients are treated every year. The family room also invites other visitors, for example, from the intensive care unit where about 600 patients are treated annually.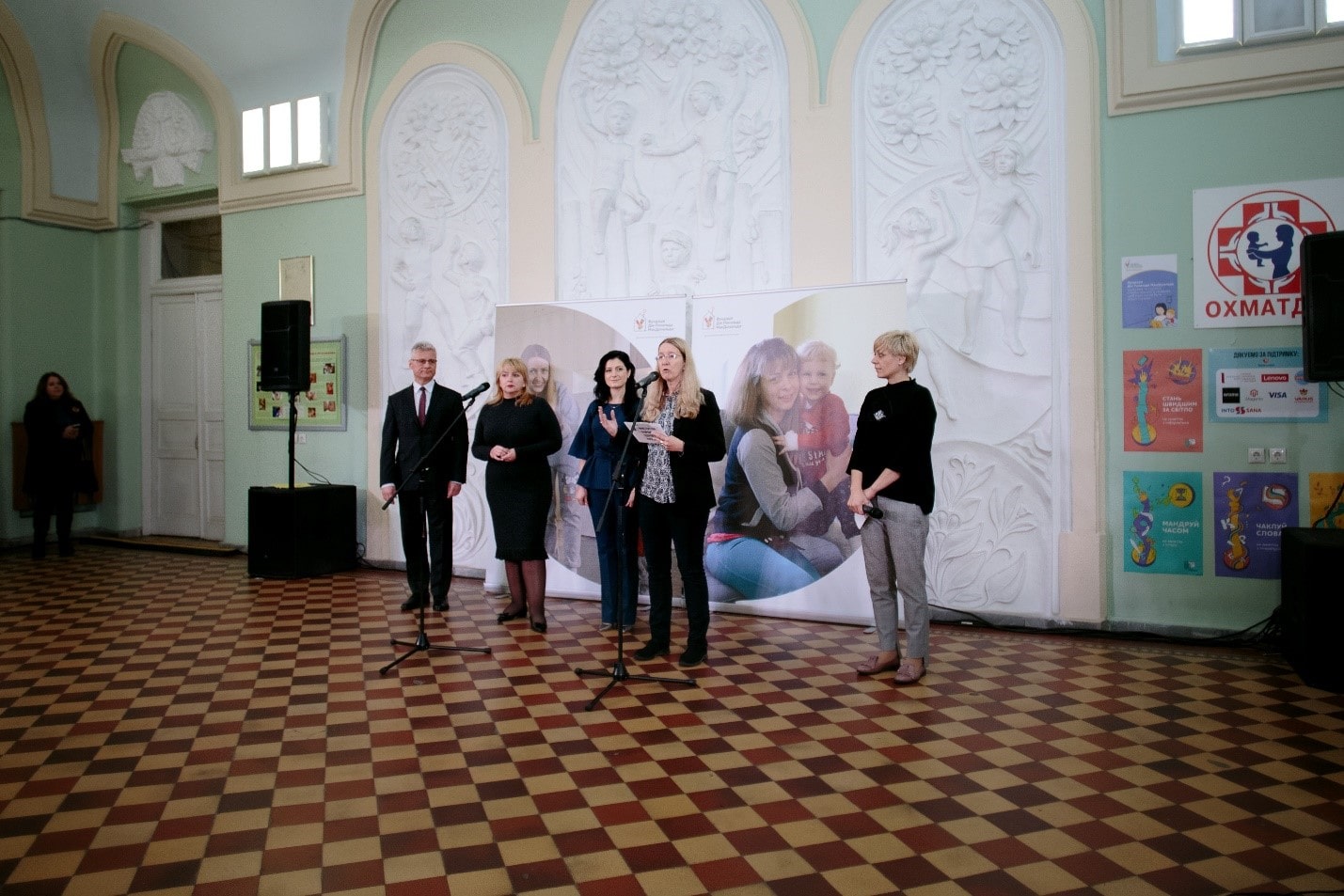 Ulyana Suprun, acting director The Minister of Health at the ceremonial opening of the family room said that parents and relatives of small patients should be involved as much as possible in the treatment process. "Close people should understand what medications are prescribed, which procedures and what are needed. Mother or father should not just stay behind a doctor's cabinet door and wait for a miracle, they have to deal with all processes. But at the same time do not interfere with the medical staff to perform their professional duties. This opportunity, in fact, gives them a family room. Today, hundreds of such rooms are operating around the world. There are three openings in Ukraine: in Vinnitsa, Lviv and Kiyv. These are small but very important steps in the transition to family-oriented medicine. And such changes are an indicator of a successful transformation of the healthcare system, "Dr. Uliana Suprun emphasized.
Ronald McDonald's House Supervisory Board Chairman Grzegorz Khmelyarsky stressed that thanks to business partners and people involved in charity, such projects can be implemented. "We have plans to open two more rooms in hospitals next year. I am sure that we will succeed, and we will see more parental smiles and family heat in children's hospitals, "added Grzegorz Khmelyarsky.
Watch for TM ERGO news!