Meet ultrasonic humidifiers – brand new products from ERGO.
ERGO brand has presented two models of air humidifiers: ERGO HU 1820 and ERGO HU 1860E - new products that combine compact size, stylish design and a wide range of functions.
ERGO HU 1820 - is a device that helps to maintain the optimum level of humidity in the rooms up to 25 sq.m. The 2.2-liter tank provides high efficiency and continuous work up to 9 hours with water consumption of 250 ml / hour, while the power of humidifier is 25 W only.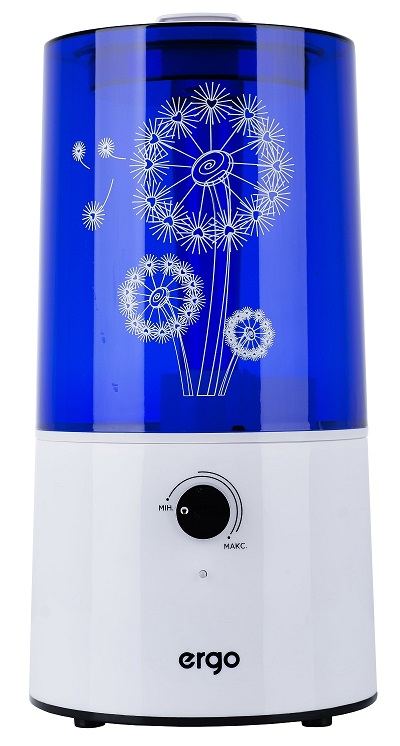 The mechanical controller allows smooth and effective run of humidifier, while the automatic shutdown function ensures high safety alowing the use of the device even at night. In case the water in tank runs out the humidifier will shutdown automatically. In addition to a number of useful features and ease of use, this device is small in size and an affordable.
ERGO HU 1860E - is a device that supports a programmed level of humidity in rooms up to 25 sq.m. The built-in hygrometer and thermometer allow visually monitor the humidity and temperature of the air. The built-in gyrostat keeps the air humidity in the specified range and automatically turns off when the humidity level is higher. The user can change the parameters using the multifunction touch screen or using the remote.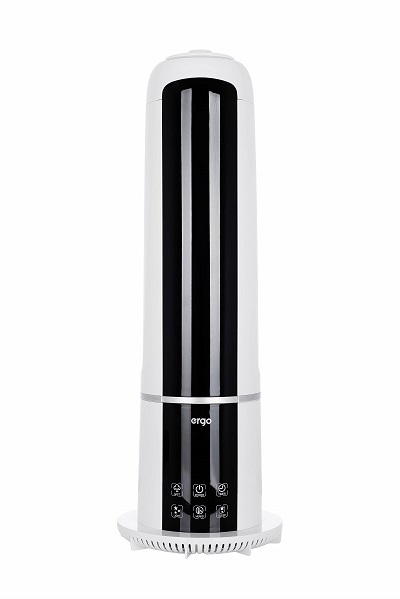 The 5.6-liter tank ensures seamless operation of the device during 18 hours. There is an aroma oils storage under the water tank. Their use will impart an air in the room a pleasant smell making the atmosphere even more comfortable.
The "night mode" and "backlight" functions allow using the device during bedtime and in the dark - it will work silently, functioning as a night light.
The humidifier turns off automatically when the water runs out. If desired, you can use a timer and program the automatic shutdown of the device in 8 hours.