ERGO introduced another bright novelty for music fans - portable stereo speakers ERGO S-165 USB 2.0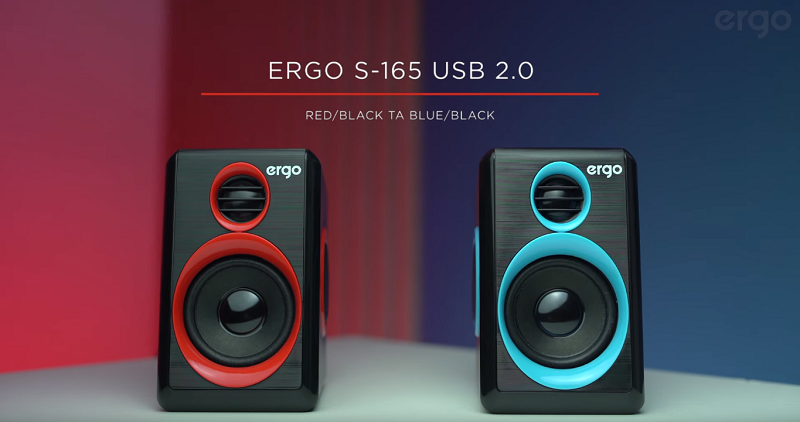 New ERGO S-165 USB 2.0 multimedia speakers is a prominent representative of the acoustic line 2.0. The model features a stylish high-quality plastic case available in two color options: black and red, black and blue. The speakers of the system are ergonomic and attractive in appearance, so that the real connoisseurs of original design and pure sound could perfectly decorate the workplace.
Control system is very convenient, since the controls are placed directly on the wire, which allows precise adjusting the sound power.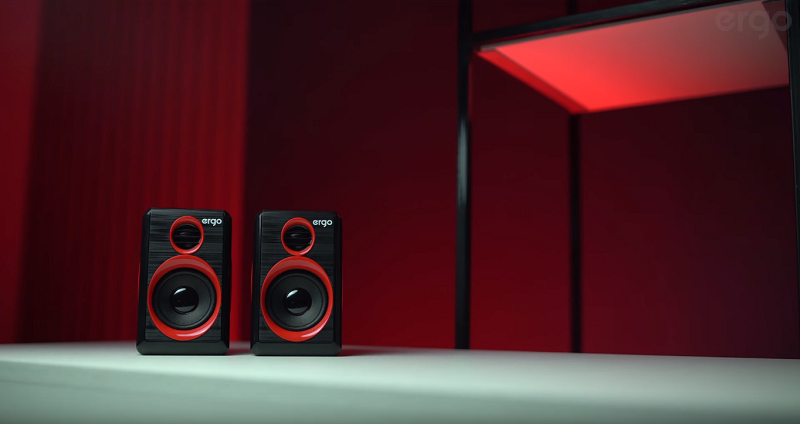 The developer paid much attention to the high-quality sound of the stereo acoustics. The 6-watt speakers reproduce a wide frequency range of 200–18,000 Hz, which allows to fully enjoy a wide range of sounds when watching movies and listening to the music of various genres. Powered by USB for an additional comfort. 3.5 mm miniJack provides clear and seamless sound of the favourite tracks.
Ergonomic and compact, ERGO S-165 USB 2.0 speaker system fits easily on an office table or desktop, or on a shelf at home. The user is offered a choice of two color options for the speakers: blue-black or red-black. This will allow to fit the device in the desired interior and emphasize individuality.