TM ERGO presented the TVs with an expanded range of functions and capabilities.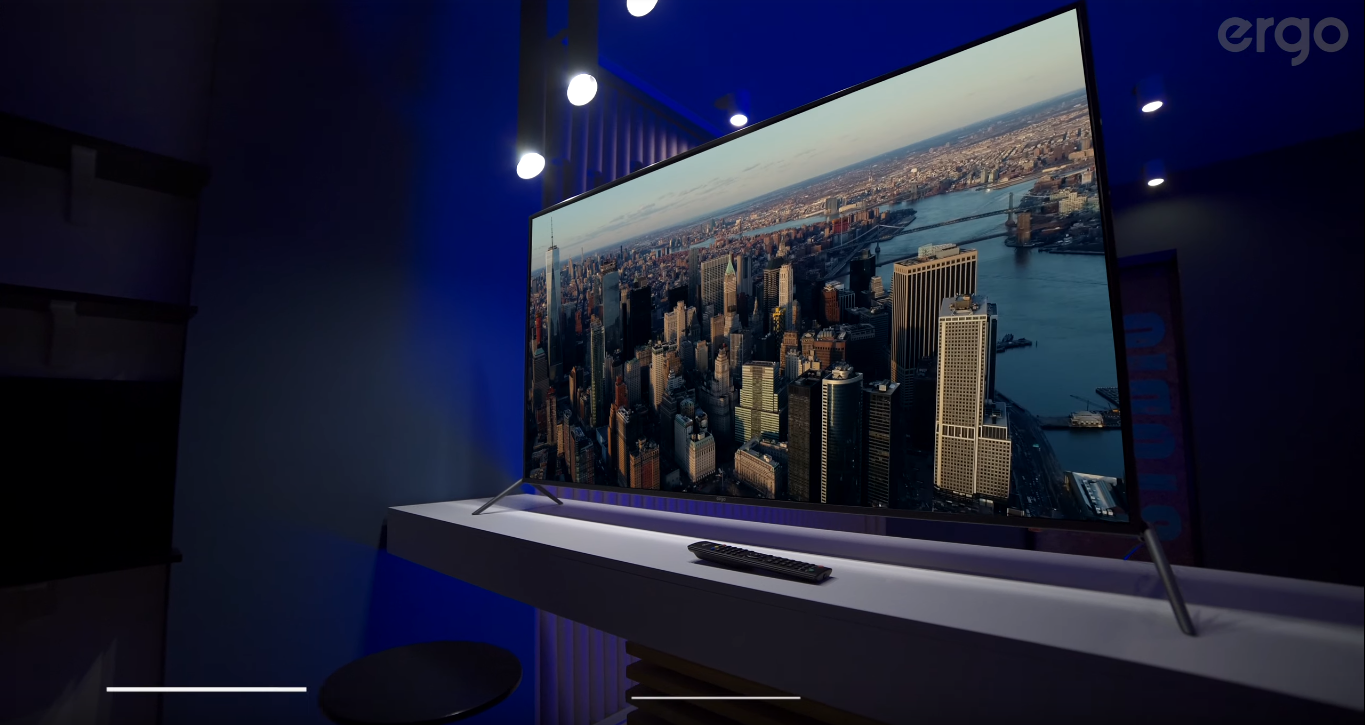 New ERGO 43DU6510 and ERGO 55DU6510 models are intended for those who appreciate stylish ergonomic design and high quality and rich content.
SmartTV running Android 7.0, reveals the world of unlimited media content. Now favorite games, movies and programs in UHD-quality got even more accessible.
E-Share application allows to conveniently control content using a virtual keyboard and moving the cursor of the touchpad. By installing the E-Share app on the smartphone, one can control the TV with a help of mobile gadget, even from the next room.
In addition to convenient applications, ERGO 55DU6510 and ERGO 43DU6510 are equipped with a main remote control with an "E-Fun" button and an optional Air Mouse gyro remote control.
The "E-Fun" button provides instant access to a top-rated media content from Internet, and the Air Mouse's gyroscopic remote control makes it even more comfortable to control your TV.