Meet the updated wireless headset from ERGO - ERGO BS-500 TWINS 2 BLACK.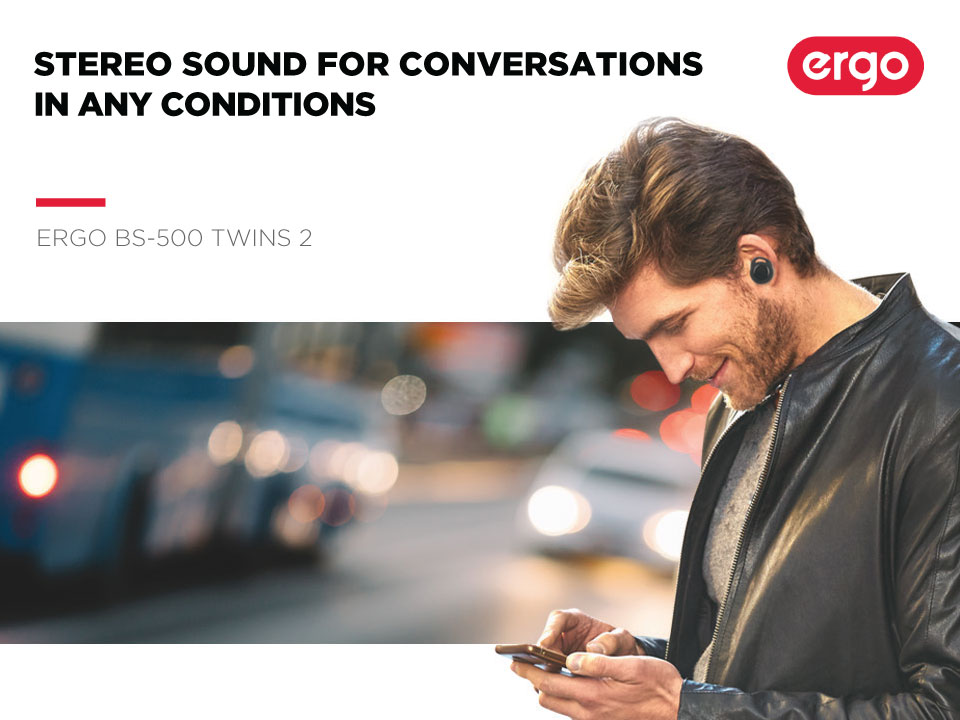 ERGO BS-500 Twins 2 headset easily connects to gadgets, and listening to music or controlling calls is simple and comfortable. All this is possible thanks to a number of proprietary functions. The fully automated smart control system is responsible for turning on the headphones and creating a wireless pair with the mobile device immediately after removing the headphones from the case.
The multifunctional case is designed to store the headset, the power level is shown on the LED display. When charged, the headphones can be used up to 6 hours from one charge, and up to 20 hours using a charging case. The case with headphones will easily fit in a compact bag or even in a pocket, as the entire set weighs 58 grams only! The ultra-lightweight body weighing 5 grams and an expanded package allow choosing the most convenient option for work, leisure or sports.
ERGO BS-500 Twins 2 headset ensures the most comfortable communication. Due to full stereo the sound is distributed directly into two headphones during a telephone conversation. The headset allows fully-fledged comfortable communication, reducing exterior noise.