ERGO brand introduced 4 new lines of air conditioners: ADVANCE, SMART, ECO and COMFORT.
Being a multifunctional and ergonomic equipment, ERGO air conditioners provide a comfortable temperature in an apartment, house or office any time of the year. All models of ERGO air conditioners possess a wide temperature range for the outdoor unit. Not only do they cool, but also heat the room.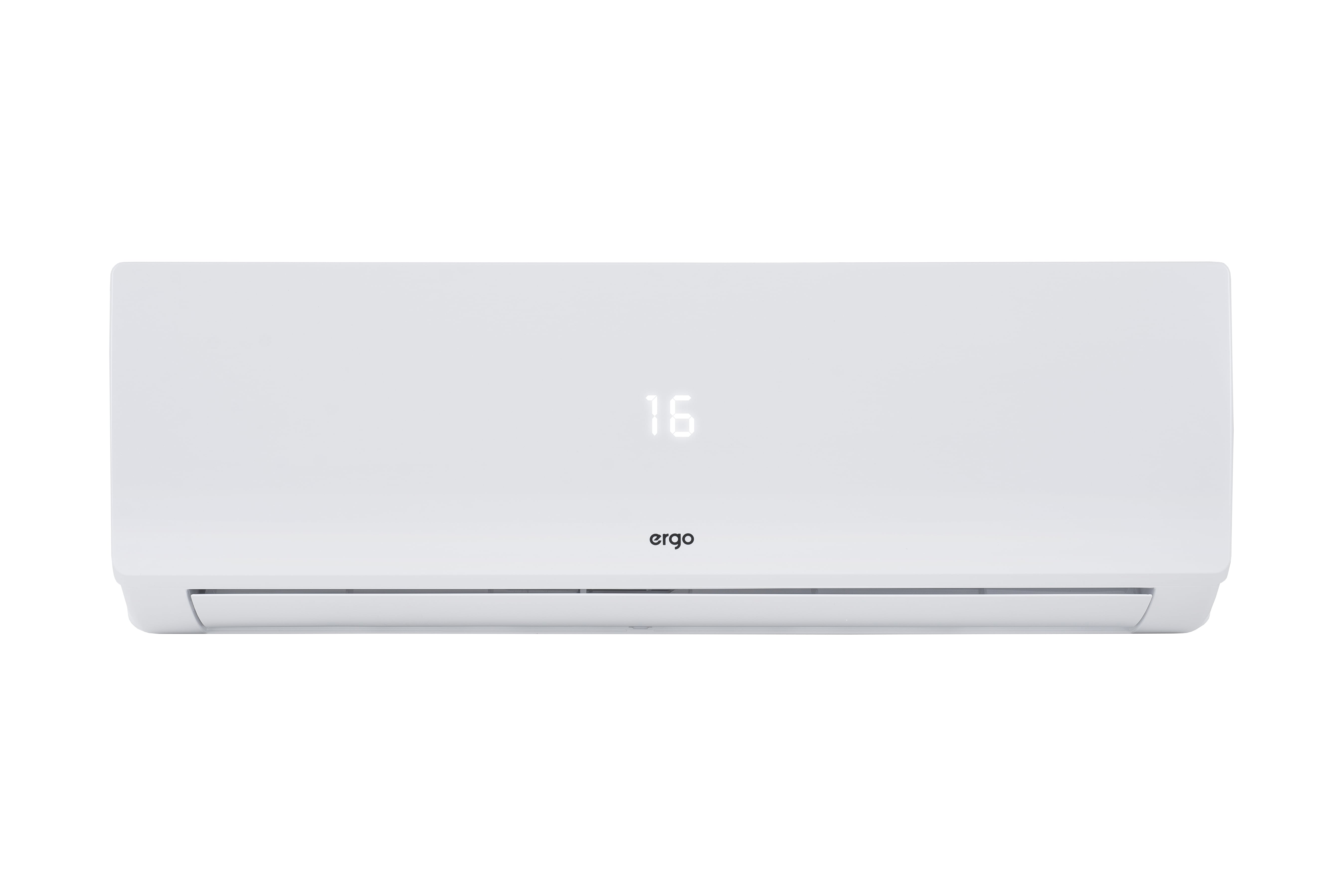 The ADVANCE, SMART and ECO lines are equipped with a 3-in-1 filter system. It eliminates up to 95% of bacteria, prevents the emergence of new and saturates the air with vitamins. The ADVANCE models also feature a self-cleaning function, and the SMART and ECO series air conditioners have a "cold plasma" filter that prevents the spread of dust, nicotine and pollen in the room.
The ADVANCE, SMART and ECO series can be controlled via smartphone with a help of a special mobile application. It allows to turn on/off air conditioner, change modes of operation and temperature, as well as control the on/off via daily or weekly timer. To connect with the application on the indoor unit of the air conditioner a Wi-Fi module must be installed. Wi-Fi module is not included in the air conditioner kit. Besides the specific functions, all ERGO air conditioners support the "Comfortable sleep" and "Auto" modes. They create an optimal balance of temperature and humidity in the room any time of the day in the shortest possible time.
The "I FEEL" function, which is universal for all models, allows to adjust the temperature condition of the air conditioner nearby the remote control. The ability to automatically restart with setting memorization and the function of memorizing the tilt angle of the blinds avoids the need to reset the equipment after each launch.
All ERGO air conditioners are easy to install and maintain due to an improved design. They are fireproof, low-noise and therefore are ideal for offices and residential premises as well.