ERGO presented new air humidifiers that ensure optimal ambient air humidity.
ERGO HU 2042 DTF, ERGO HU 2048 and ERGO HU 2048 D are intended for smaller rooms (up to 30 sqm), use electricity sparingly and are almost silent. They make it easy to set and maintain optimal air humidity at home or at work.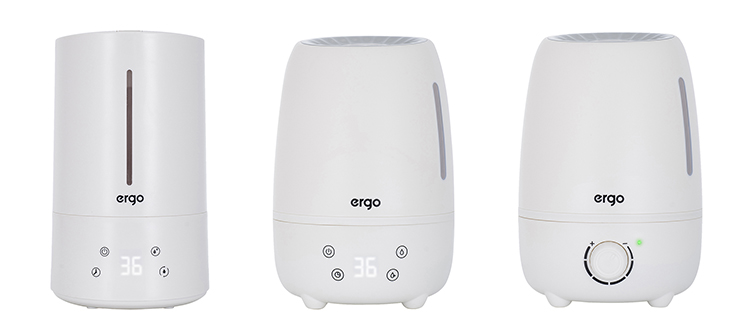 ERGO humidifiers are easy to use, they are stylish and ergonomic in their design. Depending on the model, the units work without need for refill from 12 to 19 hours. The in-built timer allows you to program delayed switch-off or automatic if the water in the tank runs out.
ERGO appliances are suited for both home and offices. Their usage lower the risk of virus dissemination, skin and hair dryness, and even house plants grow better.